What Is Inward Processing and What Are the Benefits?
Image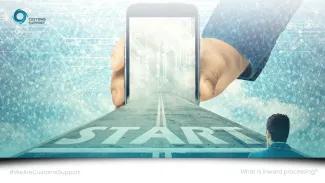 Inward processing refers to goods imported into the EU that will be processed somehow and then shipped outside the EU again. An example of this is a product imported for repairs or maintenance and then exported again to be returned to its owner.
The Process Before Using Inward Processing
Let's look at the business case for one of our clients, a company specialising in calibrating and repairing specialised measuring equipment. Customers worldwide ship their devices to our client in the Netherlands. They work their magic and send the machine back to its owner.
Before having an Inward Processing Permit, import duties and VAT needed to be paid for each device shipped to them. Considerable amounts, as these are expensive devices. This not only takes money, but it also takes time because, for each unit, a DV declaration stating the customs value needs to be submitted. Often the machines are not accompanied by the proper export documents. Correcting this also took a lot of time.
The Inward Processing Permit
We supported our customer in requesting an Inward Processing Permit. The Dutch Customs and Tax Authority can grant a special Inward Processing Permit to companies that process goods from outside the European Union and then export them again.
When you import goods using Inward Processing, the import procedure is simplified, and you don't have to pay import duties or VAT. The product is processed or repaired under customs control. Import duties are suspended. When the product is exported again, the suspended duties are cleared.
The Dutch Customs and Tax Authority has set out strict guidelines:
Solid administrative procedures with order numbers and serial numbers that the Customs Authority can track.

It needs to be clear which Tax Base is used. You need the HS Code, the customs value, and the goods' origin for that.

A periodic bill of discharge needs to be submitted


 
The Benefits of Inward Processing
Companies can save both time and money when using Inward Processing. Not paying import duties has an immediate positive effect on your cash flow. You also have to deal with less administrative hassle and customs documents, saving you time and money. And the final benefit is improved service towards your customers.
At Your Service
Before starting the procedure to request an Inward Processing Permit, we advise you to analyse your shipment profile and look into how many non-EU shipments you receive that would fall under Inward Processing. While getting the permit requires an initial investment in time and money, this can quickly be compensated by increased efficiency and lower costs.
Contact one of our specialists if you have any questions about Inward Processing or the procedure to get an inward processing permit. They can also help you with the analysis to determine if Inward Processing could work for you and support you in obtaining the permit. Customs Support: Empowering Global Trade